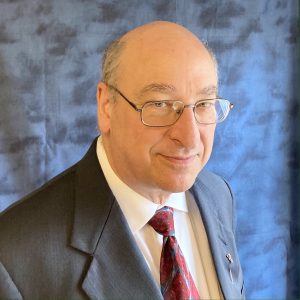 William Boulanger, Ph.D.
CEO and Executive Chemist
Welcome to Obiter Research!  We borrowed from the Latin expression "Obiter Dicta", which means speaking off-topic, or literally "off-the-path speaking", and adapted it to mean "off-the beaten path".  This is our way of telling you that we are not orthodox in our thinking or our solutions.  Unlike most chemistry companies, we marry engineering and chemistry from the very start to overcome the limitations of process development by chemistry alone.  By doing this, we have provided ourselves and customers with many new product lines, as well as countless one-off preparations of organic compounds.
As you might guess, the company's history and mine are intimately intertwined.  My Bachelor's is of Arts from St. Mary's College, MN, where I received a well–rounded Liberal Arts education; my Masters of Science in Chemistry comes from Iowa State University in Ames, and my PhD is from UIUC, where I now hold an adjunct professorship.  I worked for two years as a medicinal discovery chemist at Abbott Labs, North Chicago, five years as an ag chemist at FMC, Princeton NJ, two years as a lead chemist at Medichem (which became the now-defunct deCode), then eight years as a process development chemist and owner at AMRI in Albany, New York.  When AMRI went public, fueled by Allegra royalties, I opted to retire and return to Champaign, Illinois to teach.
I soon found that teaching process chemistry is best done in practice, so I started Obiter Research.  Initially, I only intended to run the company a year or two, but things just took off, and we rapidly grew and occupied both of UIUC's Incubators.  Before we knew it, we had to have our own facility, and we built our current 20,000 sq. ft. building back in 2008.  It seemed so empty when we first occupied it, but now we are bursting at the seams with equipment and people.  Our model was simple: In exchange for a salaried position to work on our projects, we trained newly minted chemists in industry and our own unique techniques in kilo scale manufacturing.  Many of the people who have trained with us have gone on to be directors, managers, teachers, and into the government.  This gave the company a regular turnover of employees.  Today, we are actively building the company, and we are looking for the right key talented people to stay and be the pillars of our future.
Over the years, I have developed many interests and skills.  These include photography, print-making, telescope-making, foundry-work, machining, mechanical engineering, welding, violin making (8 violins and one cello) carpentry, fungi, entrepreneurship, and a host of other things. I fabricate most of the company's equipment, including the reactors.   However, I also get to channel these diverse areas toward unexpected process solutions.  This gives us a leg up on our competition, who is limited to just the chemistry in the literature.  We invent what we can't find.